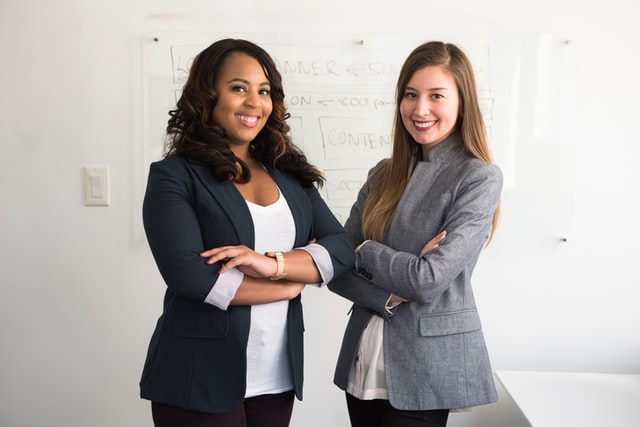 Typically, we are relatively casual at the office. I would venture to say most professional firms lean in that direction. I am competitive and enjoy trying cases, but I honestly hate wearing a tie. When I was a young lawyer, even though my office at the time was much more formal, I was able to get a settlement completed on a day I was not dressed for court, meaning I did not have on a necktie. In an attempt to get the settlement signed before anyone changed their mind, I rushed over to the courthouse and asked the bailiff if I could see the Judge. He looked me up and down and said, "Not dressed like that you can't." Thankfully, I found a fellow attorney who had on a suit and tie and was able to have him see the Judge for me for the routine task of reviewing and signing the divorce. I learned my lesson and since then I have never shown up to a courthouse without wearing a tie again, even if I put it on quickly in the parking lot before I walk toward the door.
In Mississippi, divorces are decided by Judges, not juries. Different judges have varying ways of seeing the world and vastly different ideas about what is appropriate to wear to Court. These days, even the most seasoned trial attorneys see the inside of a courtroom less, because technology has advanced, and the pandemic shifted the way we do business. Now, lawyers can communicate to Judges via email, zoom and just over the telephone, without the time, expense and dress associated with a visit to the courthouse. When attorneys do go to Court, we dress our very best, and although a litigant will not be held to the same standard as their attorney, what you wear to Court absolutely matters. Because I commonly get questions about what's appropriate to wear to divorce court, I thought I would give you some tips.
When it's time to go to Court, what you communicate is critically important. As human beings, we communicate through body language, the way we dress and through many other ways that have nothing to do with our words. Regardless of the reason you find yourself in Chancery Court, wearing professional clothing will emphasize to the Judge you are a responsible citizen.  The following is my advice for your day in court.
Men on their way to divorce court should consider the following dressing tips:
If you have a suit, wear it. If you do not own a suit, consider getting one. Let's face it, a man in a suit and tie conveys a certain level of dignity –a non-verbal message they have it all together, even when they don't, and nobody has it all together on the day of their divorce trial. There is an old saying, "The only thing worse than a divorce is a divorce with a trial." Think about it this way, they will probably put you in a suit on the day of your funeral, so you should pay the same respect for the funeral of your marriage (aka the divorce trial).
Get a haircut and neatly trim your facial hair. If you sport the bald look, make sure you clean things up before your day in court. I have no problems with beards, but I am always clean shaven for court. Indeed, mustaches are making a comeback too, but lean on the side of being conservative when thinking about your facial hair.
No hats, bandanas, headbands, headphones, or any other headgear. I know a few lawyers who sport fedoras and the like, but even they take them off when it is time to get to work in a courtroom. In my opinion, hats of all shapes and sizes should be avoided.
Shine your shoes. My dad was an electrician. He wore boots six days a week. On Sundays, he wore dress shoes. They were at least a decade old. Every Sunday morning after he finished his coffee and read his Sunday school lesson, he shined his shoes. You should too.
If you have tattoos, cover them up if you can – especially if your soon to be ex-spouse doesn't know about it. I have no problem if you are an earring guy, but unless you are a professional athlete, actor, or you can rock earrings in a dignified way with a suit, just avoid them altogether.
How you smell matters. I would advise against wearing strong cologne or smelling like cigarette smoke. If you are a smoker, do not try to quit smoking on the day of your divorce. However, almost everyone on the planet knows smoking is bad for you, and we want to convey a message of health and wholeness.
Be mindful of everything you do from the time you step out of the car until you drive away when everything is over. Just like you talk to the people where you work; court staff, law enforcement officials and everyone else in the courthouse talks to each other and they talk about the litigants who come and go. Even the most seasoned Judge hears about what happens in the halls and parking lots from time to time.
Avoid revealing clothing. I understand, you are hoping to be back on the dating apps the minute the divorce is over, and you are as jacked as ever in anticipation of that day. Remember, conservative is good on the day of your divorce trial. Guys need to avoid any clothing that some might consider too revealing, including ripped jeans, shirts unbuttoned ala Miami Vice, or clothing that hugs you too tightly through the body. Make sure all your outfits are properly fitted so you can move comfortably while looking well put-together.
Women on their way to divorce court should consider the following dress tips:
While a conservative dress is often recommended, you can also wear slacks and a tasteful, well-fitting button-down shirt. Above all, make sure you are comfortable and look polished. If you are a mom, dress like one.
Avoid anything revealing or body conscious. You need to dress like you are headed to a PTA meeting, not a nightclub in Vegas. Also, your divorce trial is not the time to make your ex wish he still had you, even if the divorce weight loss diet has you looking slimmer and more fit than ever.
Stick to a classic hairstyle. When considering your hair, take a minimalist approach and avoid extreme trends. Your hairstyle should look like you are a Republican candidate for office, not the leader of a rock band. Be well-groomed and presentable and stick to natural hair styles or a neat updo. Even if you just had your hair colored, go ahead and wash it the night before court. No dry shampoo.
Minimize bold colors and patterns and keep it simple. Wearing loud prints or bright colors could subconsciously influence the way you are perceived. It's best to stick with neutrals and the classics. Think Jacki O not Lady Gaga.
Minimize the bling. Simple earrings and jewelry are fine, but no need to wear the 3-carat diamond or carry around the $5,000 Louis Vuitton. Be mindful of piercings in non-traditional places and the message that may convey.
Ensure your footwear is conservative – leave the stilettos, platforms and knee-high boots at home.
Just like the men, cover the body art if you can. I know you spent lots of money and pain to create your beautiful expression, but there will be plenty of time to show the world your ink when you are single again. The day of your hearing is not the time to put the tattoo on display.
Like I said for guys, watch smelling like cigarette smoke or going overboard with perfume.
Mind your actions and body language from the time you step out of your car until you get back in it to go home.
Your divorce trial is going to be one of the worst days of your life. There is simply no way to make it much better. You can help yourself and your children if you err on the side of being conservative in a Mississippi divorce courtroom. Honestly, if you are doubting your choice of clothing, jewelry, or accessories, they are probably wrong. Make a trip to the mall or your local boutique and get feedback about the non-verbal messages your clothing sends.
Craig Robertson is the founder of Robertson + Easterling. For over 20 years, he has practiced exclusively high net worth divorce and complicated family law in Mississippi. Over the course of his career he has worked with multiple nationally and internationally known high profile individuals. You will want him in your corner because he believes every case is his most important, and he knows the things you care about deeply are at stake –family, safety, and security. He is strategic, collaborative, creative and a great dresser.