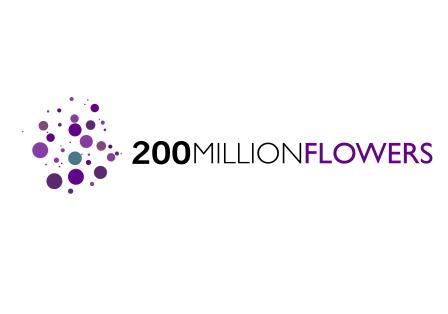 It is my pleasure to announce the formation of a non-profit adoption agency called 200 Million Flowers. Although as a family law attorney, I can already assist in the adoption process, a home study, one of the essential steps in adoption, must be conducted by a licensed social worker employed by a licensed adoption agency. Streamlining this procedure is an essential tool in creating more efficiency in the adoption process, which is my primary motivation.
The vision and name originated from a careful study of several books, including Orphanology. I am learning that experts disagree as to how many orphans are in the world. Estimates are between 143 and 210 Million, but organizations that keep these statistics do not define "orphan" the same way. 200 Million Flowers will promote the welfare and best interests of children. In opposition to abortion Mother Teresa said "How can there be too many children? It's like saying there are too many flowers."
There are not enough flowers.
More than an adoption agency, 200 Million Flowers will be committed to making the connection between children that need love and people that have love to give by promoting adoption, foster care and social services. 200 Million Flowers will be fueled by creative, energetic volunteers and staff with a heart for children that deserve to be healthy and happy.
200 Million Flowers will:
• Partner with parents to facilitate domestic and international adoptions
• Conduct home studies
• Use a mixed media campaign to influence public perception
• Provide social services to adoptive parents, birthmothers and caregivers of children in crisis
• Provide financial support and resources for partner organizations and ministries
• Work with networks of attorneys to provide world-class legal service aimed at building families
• Create mechanisms for parents to fund adoption journeys
Our initial goals are to:
• Employ a Licensed Mississippi Social Worker(s) with the LMSW or LCSW certifications
• Obtain adoption agency licensure in Mississippi
• Obtain 501(c)(3) tax exempt status
• Begin publicity campaign to identify potential adoptive families
• Begin Interim Program- Legal/Social Work/Counseling
• Create World-Class website and begin targeted media campaign
• Begin organization funding campaign
• Network to make connections with orphanages world wide for International adoptions
• Identify partner organizations and ministries to support
• Begin publicity campaign to identify crisis pregnancies in the United States
As of today, other than initial funding from a significant portion of the gross revenue of Robertson + Associates, we are finalizing the makeup of the board of directors, interviewing to find our social worker and working closely with the DHS in anticipation of submitting our application for licensure. While we are excited about the potential of these ideas, today they are only ideas. The global orphan crisis is an enormously complicated, generationally engrained tragedy in our modern society, and while there are limits to my vision, intellect, knowledge, energy and creativity, I serve a big God that has no limits.
If you would like to get involved, please send me an email and I will add your name to our list of contacts and keep you posted as we move forward.
By: Craig Robertson