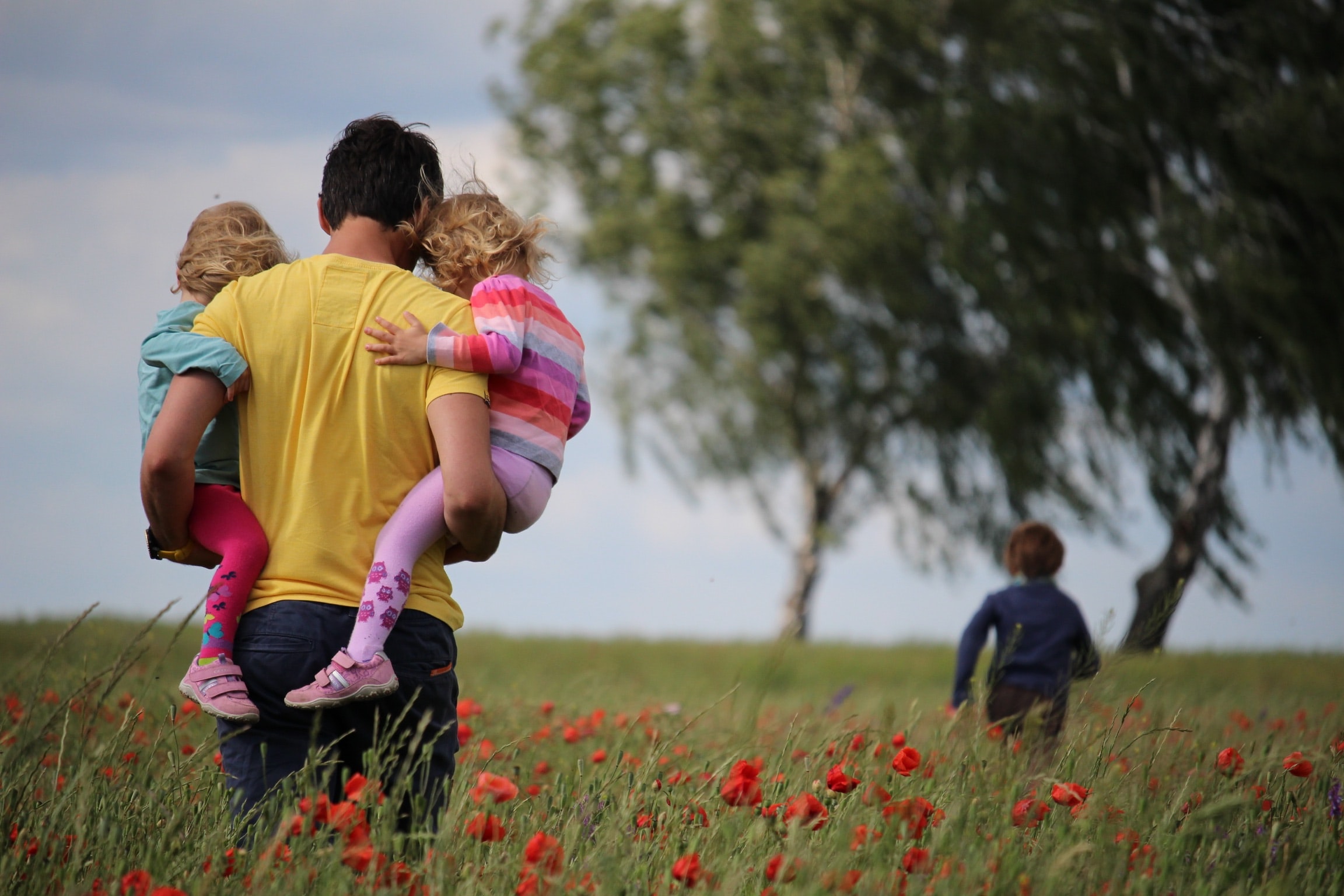 You know better than anyone how difficult divorce is. Sometimes it takes more work than your actual marriage, especially when you and your ex are forced to raise children together in the wake of your split. If we could choose two individuals who are best suited to parent a child, we would likely choose two strangers before we would choose ex-lovers. In what other realm of life do we ask two exes to take on a joint mission of the utmost importance?
Co-parenting during the best of times is a daunting challenge in and of itself, and the coronavirus pandemic has thrown a huge, uncomfortable wrench in everything—especially in the lives of divorced parents and their children. Nevertheless, if you are divorced or are in the process of divorce, and you have children, it is absolutely possible to successfully and lovingly raise your children together, no matter the circumstances. So let's clear our heads, take a deep breath, and discuss the do's and don'ts of co-parenting during coronavirus.
UNDERSTANDING AND FLEXIBILITY: The very first step for co-parents during this time is to take a deep breath. Relax. This too shall pass. Make the conscious decision this very moment to be more understanding with your ex-spouse, your children, and especially yourself. This pandemic is taking a toll on everyone, and we are all learning and adjusting with each passing day. There's no playbook here. You are not expected to be perfect, so ease up. And just as you are not expected to be perfect during this time, neither is your ex. All of this to say—be flexible. At baseline, understanding and flexibility is critical for co-parents, but it is important now more than ever. Did your ex-husband ask to FaceTime the children twice today even though your Final Judgment of Divorce only grants him one call a day? Let him have that call. Does your ex-wife need your child support payment a day early and you can make it happen? Do it. Life will return to normal, and all of this will be behind us, but your relationships with your children and your former spouse are forever. Make those relationships your first choice, your top priority. Bottom line—just be a little more understanding, a little more flexible, and a little more loving.
VISITATION: Mississippi is currently under an executive shelter-in-place order. If you haven't had the opportunity, you can read the official order here. Under the terms of the order, parental visitation is not technically prohibited—meaning your children are allowed to go from one parent's home to the other's for visitation as usual. If possible to do so safely, continue visitation as normal; this is a wonderful way to maintain some normalcy for your children right now during this highly abnormal season. However, if it is unsafe to maintain normal visitation, then perhaps you and your co-parent should err on the side of caution and make separate accommodations. Let me say that again: you AND your co-parent need to make a joint decision. If you are concerned about your children going to their other parent's home for visitation, the very first thing you should do is calmly discuss this with your co-parent. Weigh the options together, and make the decision which is in your children's best interests. In the unfortunate event a parent's visitation is interrupted, you as the other parent should understand the vital need to be flexible. Increase telephone and FaceTime calls, offer to make up visitation when things calm down, and assure your children that life will soon return to normal.
FINANCIAL OBLIGATIONS: The financial obligations you have to your children are always a chief priority. However, during this shutdown, the economy is strained and individual finances are uncertain for many. It is understandable if you are concerned and having trouble meeting your child support, school expenses, or medical bills for your children. But hear me clearly: now and always, your effort in supporting your children is what matters most. This may mean cutting luxury expenses for now, but you should continue to pay your post-divorce or temporary-order financial obligations. In an effort to lessen the burden, the government and financial institutions are offering corona-specific loans and other relief options. Consider taking advantage of these; but above all, do your best. And remember: make sure you always communicate your concerns and any current financial struggles to your ex-spouse. Communication is especially important right now.
We find ourselves in uncharted waters here, but if we all make the effort and choose to act with kindness, we can come out on the other side of this as better people, and better parents. Keep your head up and enjoy this special time with your family.
If you would like to talk about your family law issue with Caylan or another member of our team, please call our office (601-898-8655) or confidentially submit a basic intake form so our staff can complete a standard conflict check.
Caylan Dunnells is a graduate of the Mississippi College School of Law and has been a family law specialist for her entire career. She is a wife, a mom and a dedicated associate who you will often see with her nose in a book researching the most recent legal question to help with your case. She is also an impressive litigator on her feet in the courtroom and is an extremely polished advocate. Caylan is a Jackson native—born, raised, and educated here—so her passion is helping Mississippians by making what can sometimes be a difficult process a little easier through her legal knowledge and research skills. She's thrilled to give back through her talent as an advocate for people like you.