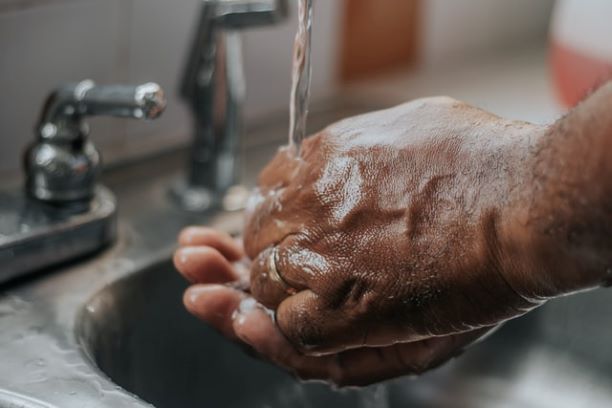 Yesterday, Matt and I made the decision to disburse our team and have everyone work from home. We were not required to do so, as Governor Tate Reeves' Shelter-at-Home Executive Order did not apply to essential service providers like law firms. However, we want to be overly cautious when it comes to the health, safety and welfare of our families, co-workers and clients. We have all the technology in place to work from anywhere, so we thought it was the common sense thing to do.
A few days ago, I wrote my first blog article in almost 4 years.  Not surprisingly, it compared the global COVID-19 pandemic to the process of divorce. I tried to address what I am feeling and what you may be feeling if you are having family conflict during this unique time.  In this article, I want to talk about the more practical aspects of the circumstances in which we are living as it relates to divorce and family law.
There are essentially 3 main categories when talking about divorce in Mississippi. They are the divorce itself, issues concerning children and equitable distribution, which includes alimony.
Let's look at them one at a time:
Divorce: You can get a divorce in Mississippi if you have a reason or if you agree. Check out this short video which explains the basics. Judge's are not conducting contested divorce trials at this time, but they are signing irreconcilable differences divorces. In the uncertainty surrounding COVID-19, if you want to get a divorce, collaborating on a no fault divorce is clearly the path to travel. At the time of this post, the Mississippi Supreme Court had issued 7 Emergency Administrative Orders, and each one has limited what is happening at the courthouse more and more. However, the judicial branch of the government must continue to function, and while some situations are certainly more important than a divorce, while things are moving a little slower, divorces are still getting filed on both fault and no-fault. If you want to start the 60-day waiting period, there is nothing inhibiting it from happening right now.
Children: As it relates to children, the big category issues are custody and financial support. Custody and financial support are being significantly impacted by the spread of COVID-19. According to an email on the Mississippi Commission on Children's Justice thread, Dr. Scott Benton, the medical director of the Mississippi Children's Safe Center, said the peak impact of COVID-19 in Mississippi will not take place until the end of April, and over the next three weeks things are going to get worse before they get better. His division of the University Medical Center is in the calm before the viral storm,because abuse cases are on the rise as children are away from the social structure provided by schools, churches and their extracurricular activities.
In our office we are seeing more and more families having conflict over parenting plans, whether prescribed by the order of a court or not.  Also, as it relates to financial support, the economic impact of businesses shutting down are yet to be fully felt, which is certainly going to have a significant impact on certain people's ability to earn wages.  On the flip side, while some parents are going to have their earnings grind to a halt, other families are going to experience parents who are working more than ever. Healthcare workers are an obvious example. Others may be unexpected, like accountants who were in the middle of tax season when COVID-19 hit Mississippi, and are now helping frantic small business owners complete applications for various government assistance programs.  As more and more people get sick, those businesses deemed "essential" are going to be impacted just like those "non-essential" businesses that are closing their doors through April 20th. 
All of this  is on top of the burden of parents who are trying to have their children learn from home.
This is the bottom line when it comes to kids.  Parents need to set aside their differences and communicate with each other.  It is impossible to over communicate. Whether under the same roof or not, everyone wants their children to be happy and healthy, and the issues parents may be facing are each different.  Parents are always better at sorting out things with their children than Judges, who are really just strangers who hear a very small bit of the circumstances before they are required to make a decision.  If a situation becomes a real emergency, that is when the courts can step in during a crisis like what we are facing with COVID-19. A family that takes trivial matters before the Court at this time will do so at their own peril.
Property Division and Alimony: Division of property is going to be on hold during this season of time, unless divorcing people can figure it out for themselves.  This may not be all bad, because the market has taken an absolute beating over the last month, and it will need time to recover. It is possible if you were waiting on a decision from a Judge on a case which has been pending, the Court's cleared docket is going to give Mississippi Chancellors a chance to catch up on their writing, but like everything else, it will be a case by case determination as to whether that may affect you.  The circumstances of alimony are just like the situation with child support. People are feeling the strain of our current economic climate, and things will not be back to normal anytime soon. I expect Judges are going to be understanding of the real hardship created by COVID-19.   
In summary, the family law climate in Mississippi is fluid.  Just like when things are normal,the best way to get things done at this time is going to be through quality communication and compromise.  Everyone is stressed. Everyone is adjusting to kids being out of school, businesses being closed and moms and dads working virtually or not at all.  The world is at war with a microscopic assassin, and it is going to get worse before it gets better.
Be safe and God Bless.
Craig Robertson is the founder of Robertson + Easterling. For over 20 years, he has practiced exclusively high net worth divorce and complicated family law in Mississippi. Over the course of his career he has worked with multiple nationally and internationally known high profile individuals. You will want him in your corner because he believes every case is his most important, and he knows the things you care about deeply are at stake –family, safety, and security. He is strategic, collaborative, creative and extremely competitive. He will direct you to journey the path of health and wholeness despite your circumstances.