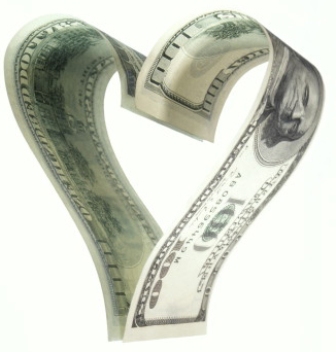 Statistics show that roughly one out of every two marriages will end in divorce. There are many factors that require attention during and after a divorce. Some of the obvious are financially related, but the less obvious emotional factors can severely impact the financial outcome of a divorce. I recently had a client make the following statement after settling a multimillion-dollar divorce:
"Chris, do you know why divorces are so expensive?"
"I'm not sure. Please tell me"
"BECAUSE THEY ARE WORTH IT!"
Although I am happily married and cannot fully understand this sentiment, below are some common emotional and financial mistakes that we see people make during divorces, which when the dust settles is the only thing left of a marriage.
FAILING TO PRODUCE AN ACCURATE AND COMPLETE BUDGET
Invariably clients underestimate or omit expenses when they produce their initial budget when starting the divorce process, and later on in the divorce they complain about not being able to pay bills. Budgeting is not fun, but when looking in the rear view mirror, many people wish they had spent more time in this area. Use a financial professional to help you produce an accurate and complete budget.
IGNORING THE IMPACT OF TAXES ON A SETTLEMENT
You've heard the old saying "It's not what you make (in income) that counts, it's what you keep." The same holds true when discussing dividing marital assets. Say your spouse handles all the investments and offers to split them 50/50. Sounds fair, right? I suggest you look at the value of your assets relative to your spouse on an after-tax basis. Then decide if you like the deal.
FAILURE TO USE COMPUTER MODELS TO EVALUATE SETTLEMENT PROPOSALS
If you are trying to decide whether a divorce settlement is equitable and workable, you certainly want to know how you will be doing financially three, five, ten, or fifteen years down the road. There are many interacting factors you must consider including inflation, assets, incomes, budgets, maintenance, child support, taxes, social security, retirement plans, and investments as well as educational expenses. Specialized financial planning computer models help produce comprehensive and realistic analysis of your post-divorce lifestyle. Having this knowledge helps dramatically in the negotiation process.
EMOTIONAL ATTACHMENT TO ASSETS DURING AND AFTER DIVORCE
The marital residence, the pension you earned, the painting purchased during your marriage – these assets bring an emotionally charged debate to divorce negotiations. The fact is many women can't afford the house and give a low priority to retirement plans. A house is an asset that has a low return on investment and is a major cash expense. Many people even hold emotional attachments to investments and become paralyzed when making financial decisions due to the fear of making bad ones. Most of the mistakes that we see people make in investing or other financial decision making is when they let their emotions dictate what they do. Engage a non-emotional, unbiased advisor to help in making those types of decisions.
DISREGARDING THE LONG-TERM IMPACT OF INFLATION
The effects of inflation on the cost of a child's college education fifteen years in the future or retirement twenty years in the future can be dramatic. At 7% inflation, the tuition that costs $15,000/ year today will cost $41,000 fifteen years from now!
NOT WAITING UNTIL THE WIFE IS ELIGIBLE FOR HER HUSBAND'S SOCIAL SECURITY
If a couple is married for ten years or longer, a wife is entitled to receive half of her husband's social security at retirement. Her ex-husband's social security payments are unaffected. Ironically, the average length of marriage for people who get divorced is 9.6 years. Waiting just six months longer would increase a spouse's retirement options with no reduction in the ex-spouse's social security payment.
FORGETTING TO CHANGE BENEFICIARY DESIGNATIONS
After heavily contested divorces, many people forget to change the beneficiaries on their life insurance policies, Retirement plans, and in their will. The result is that their ex-spouse ends up inheriting their estate, which they really wanted to leave to their children, new partner, or favorite charities. Always remember that title to assets and beneficiary designations supersede what your will says.
FAILURE TO INSURE THE DIVORCE SETTLEMENT
Premature death or disability of your ex-spouse can result in loss of income in the form of alimony, child support, college tuition, or property settlement. Life and disability insurance can guarantee your payments and your family's security. Also, don't ignore the high cost of purchasing individual health insurance versus the group plan you may have been on pre-divorce.
FAILURE TO DEVELOP A POST-DIVORCE FINANCIAL PLAN
One indisputable fact of divorce is that two households cost more to operate than one, but income is unchanged. Many people start their post-divorce lives not fully understanding that their settlement must last a significant amount of time, possibly even the rest of their lives. Financial planning can help people transition from married to single lifestyle by prioritizing financial goals, developing realistic expectations, and producing written plans for allocation of financial resources.
By: Chris Tipton